Keeping Oracle, SQL Server and MySQL Databases Secure, Compliant and Up – To - Date
What can you do with patchVantage?

Precise Patch History across Enterprise

Starting Patching Databases in Minutes

Build and Share Upgrade Solutions

Rollout your Oracle Patch Levels in one click

Rapid Snap Cloning for TB size databases
E-BUSINESS SUITE COMPLIANCE

Deliver Major ERP Upgrades
patchVantage - a Unique Security and Compliance Management Platform
Oracle's RDBMS, Microsoft's SQL Server and MySQL together represent a very high percentage of all databases in use today. Many organisations use a mix of these products, but all organisations have the same needs:
To stay Protected against cyber threats
Compliant in an ever – changing regulatory environment, and
Up – To – Date with new features and bug fixes.
1000's of Database and Applications simultaneously no requirement for large DBA teams working weekends.
Single Pane of Glass view of Databases & Applications with accurate compliance reporting Greatly Minimize access to confidential data.
20x
Compliance Processing
Reduce Downtime and the compliance window. RDBMS Vulnerabilities can be resolved rapidly with easy-to-use interface.
Hours
Complete EBS Upgrades
Simply load pre-tested Upgrade Packs to rapidly perform complex E-Business Suite upgrades.
How does patchVantage work?
Technical Architecture
Features
Comparison Matrix
Security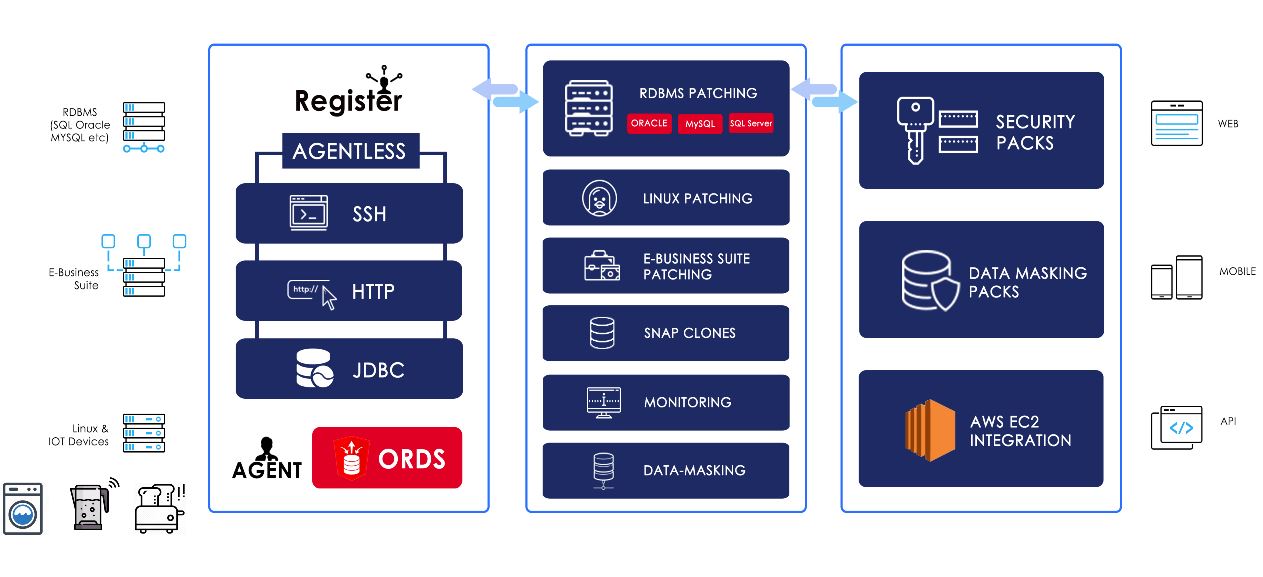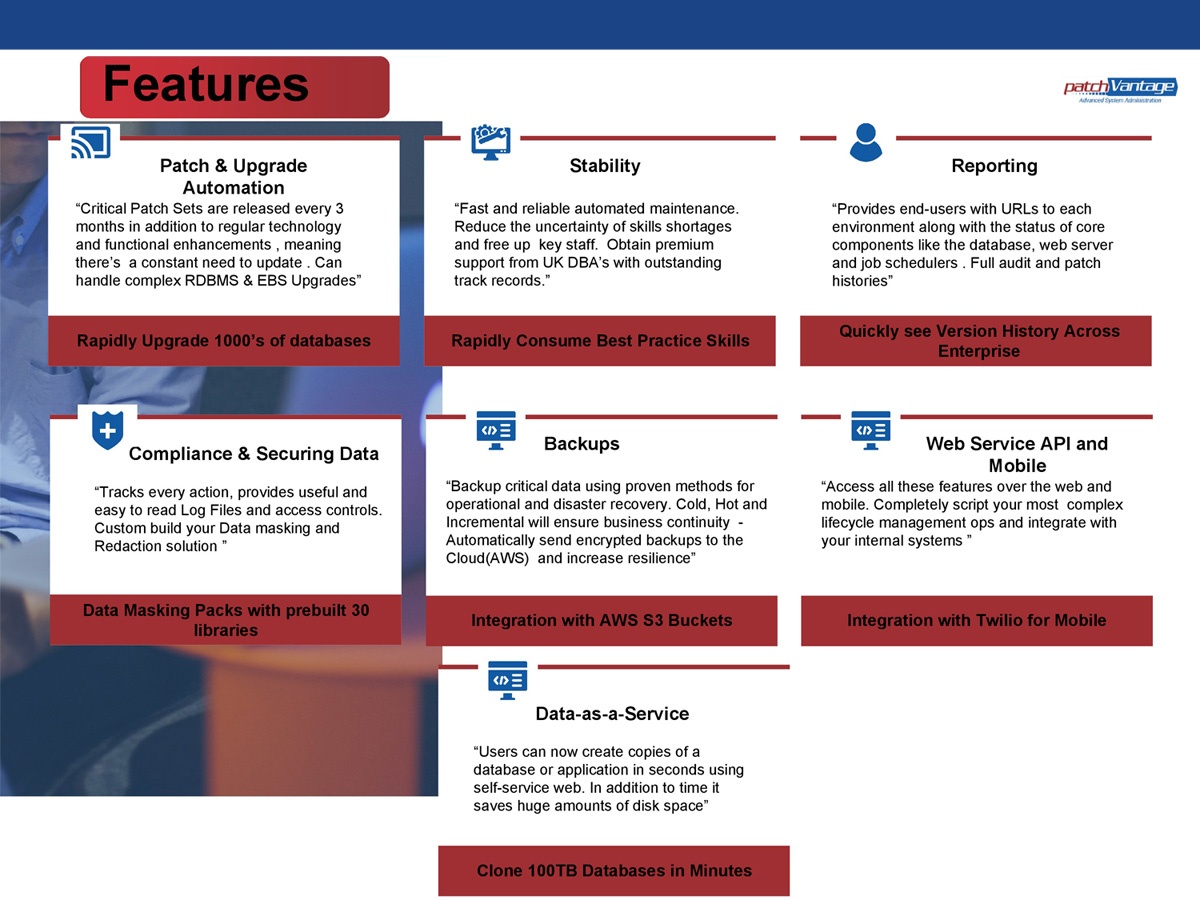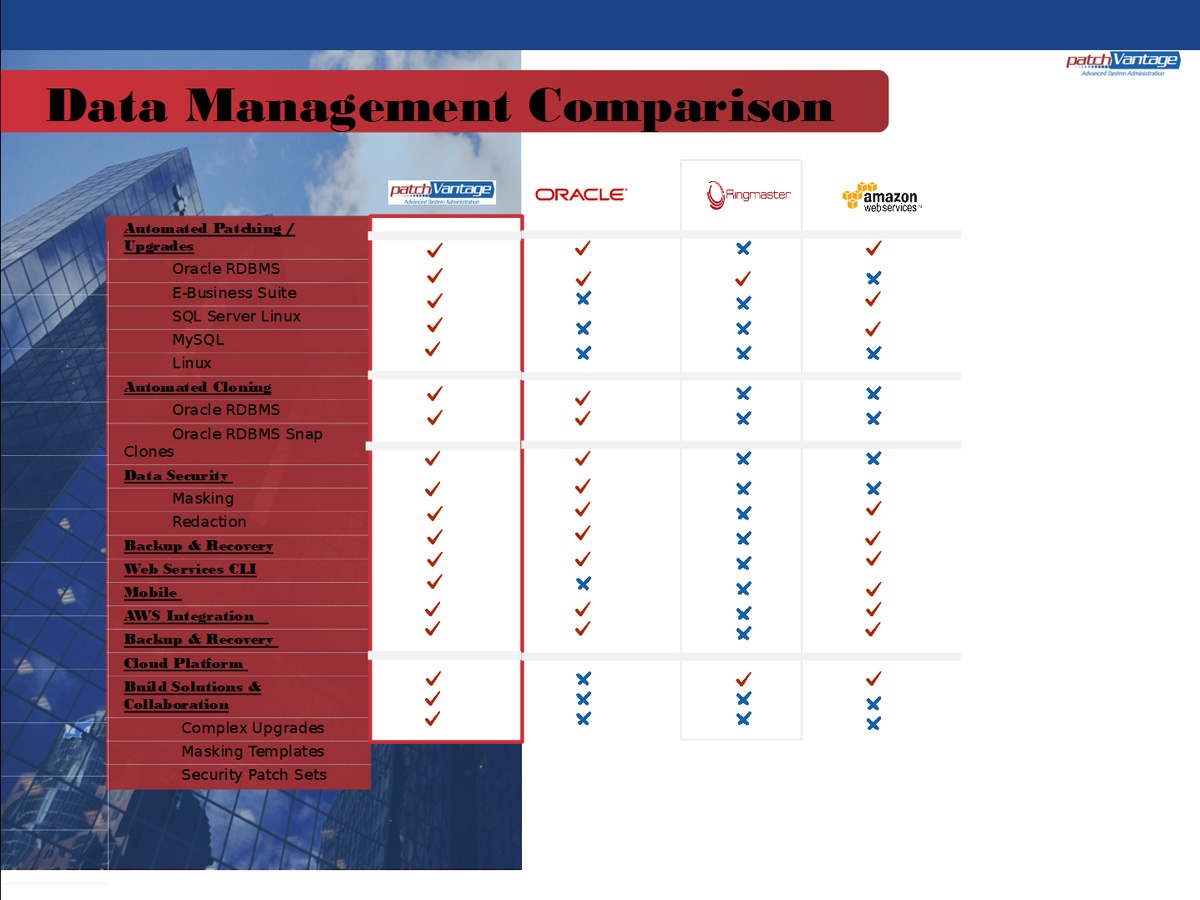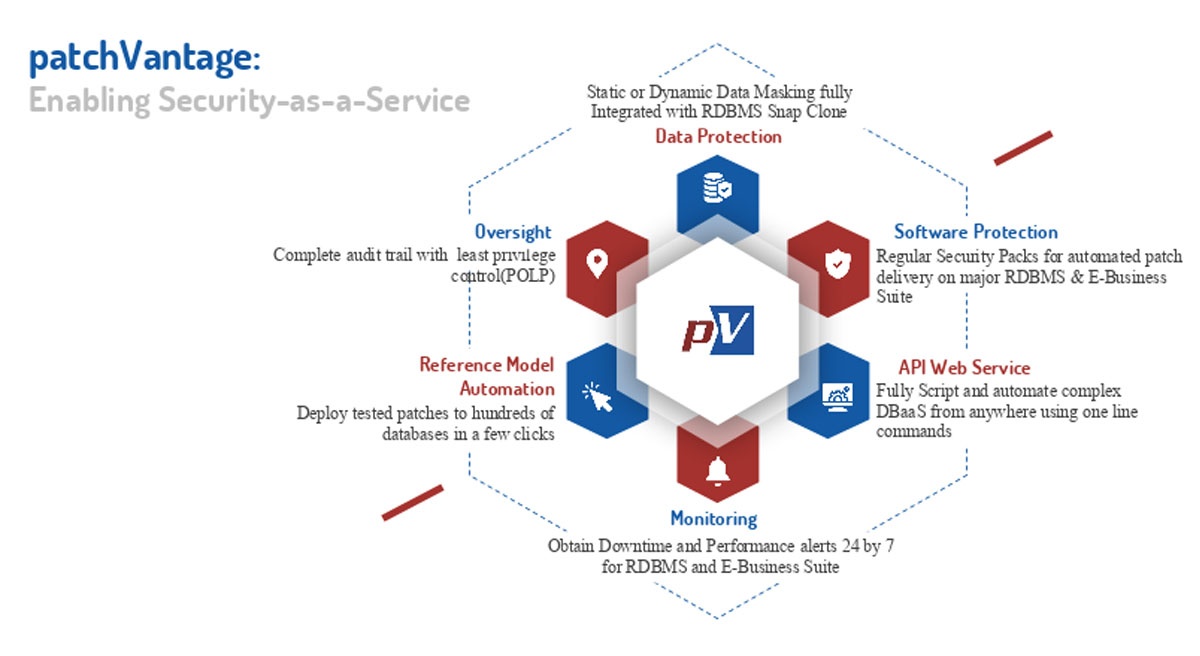 Getting Started with patchVantage